When you select ipipi.com to help you experience the power of text messaging, you'll find that SMS has never been easier. Our service has been designed from the ground up to provide the features you need in an interface that is fully user friendly. Think of it as Hotmail for SMS and you'll get the idea.

Getting started with ipipi.com is a simple, enjoyable experience. We offer a full tutorial to help you get accustomed to how things work. All you need to do is use ipipi.com is create your free personal account for text messages. When you do this, we'll even give you free text messages so you can try us out and see for yourself how easy and convenient our service is to use.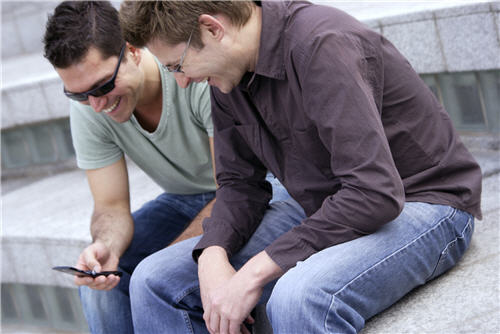 Once you give ipipi.com a try, we know you will be ready to use us for all your SMS messaging needs. To create a permanent account you can use all the time, just consider buying messages. Each text message costs about 10 cents. This is regardless of what country you intend to send to or receive from. Once you buy your messages, we will unlock the full account potential for you. When this happens, you will be able to:
| | |
| --- | --- |
| | Send to any phone on the planet – The ipipi.com service enables you to text messages to phones all over the globe even if your mobile phone provider has limited boundaries. You can also enjoy this freedom even if you don't have a cell phone, but have access to an Internet-connected personal computer. |
| | Receive messages – Our service also enables you not only to send SMS messages, but also receive them. This is regardless of whether you have a mobile phone or not. |
| | Send and receive SMS messages from Gmail, Yahoo, Hotmail and more – When you use our service, you can use your email like an out/inbox for your text messages. You aren't bound by having to have a cell phone to experience the convenience, affordability and fun of text messaging. |
| | Customize your account – You have the flexibility to set up your own user account in the manner you'd like. Our user interface makes it easy for you to customize your text messaging experience. |
| | Save money – You do not have to upgrade your mobile phone service or even go out and purchase phone service to text message. Our per-message rates are affordable and make it very convenient to fit text messaging into a personal or business budget. |
| | Schedule and set your messages – The ipipi.com service was designed to enable users to multitask and schedule with ease. When you rely on us for text messaging, you can send out multiple messages at once, send a single message to many recipients or even schedule messages to go out on set days at set times. |
If you're ready to find out just what ipipi.com can do for you, just run through our tutorial and see for yourself. When you're done, try a free message to see how easy it is to text message from any phone or PC.
click here to sign up for a free account and start text messaging today...