Desktop to SMS, two-way, enterprise mobile messaging solution
Upside SMS Messenger for Outlook provides users of Microsoft Outlook with an easy and familiar way to send messages to their colleagues, customers or friends while they are mobile. Sending is simple - as easy as sending email.
This easy to install Windows application plugs into Microsoft Outlook™ and makes sending of SMS messages as easy as sending email. It also plugs into personal or Exchange address book so that all existing contacts are instantly available to the senders.

Using UpsideSMS Messenger is simple as 1-2-3

Step 1. Select "SMS Message" from Outlook menu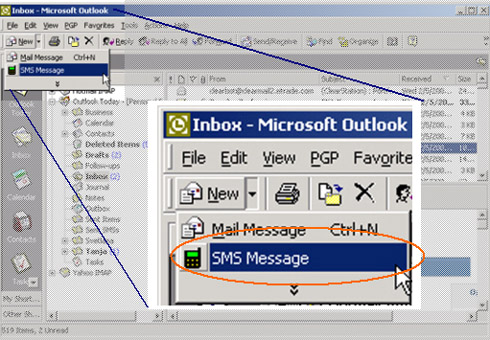 Step 2. Type your message and recipients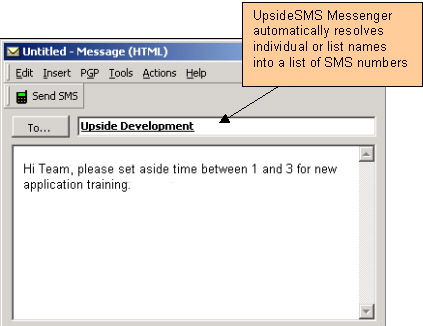 Step 3. Select compression options (optional) and send the message
Recipients can then reply to your messages directly from their phones. You will get their responses in your Outlook™ inbox.
Please note: In order for the SMS plug-in to work you must apply all latest patches to both Microsoft operating system and Microsoft Office.